Our Service Department
The Acura Service Culture brand is the promise of excellent and professional customer service. Our culture is designed to ensure we deliver a positive quality service: prompt and courteous attention from our service staff, accurate diagnosis of your vehicle, quality repairs, and improve your Acura lifetime ownership.
HACE gives you, our valued customer, the opportunity to have your voice heard.
Factory trained technicians that are qualified to ensure your vehicle is properly serviced.

Certified with Master Technician that constantly train, learn & obtain new knowledge.
ACURA COSTA DEL ESTE
MONDAY TO FRIDAY: 8 a.m. to 5 p.m.
SATURDAYS: 8 a.m. to 2 p.m.
Find your nearest dealer
Mobile Repair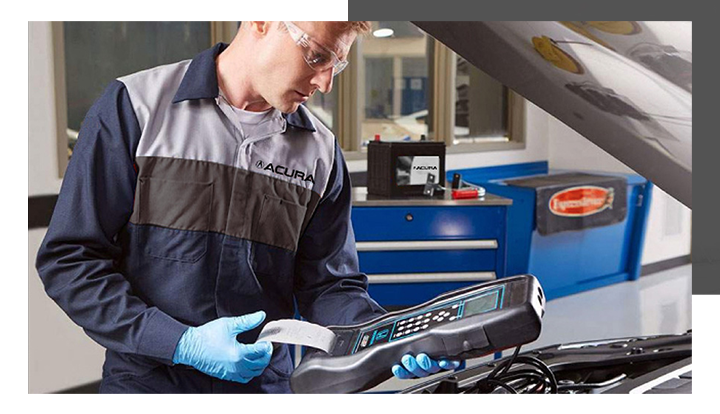 Express maintenance service and minor mechanics.

Schedule
Monday to Friday:
In Panama City. Friday in the province of Colón by appointment

Phone
300-1500
WhatsApp 6596-2474

Available Locations
Panama city and province of Colón

Types of Services
Express maintenance service
Minor mechanics
Paint and Body
Pretty Car Shop, CEDAUTO y AutoColor
Services offered
Sheet metal
Paint
Detailing
Polish
Pretty Car Shop, CEDAUTO y AutoColor
Paint & Body located at the dealer

Check the schedule at your local dealer

Phone 300-1500 or WhatsApp 6596-2474
Spare Parts and Accessories
We have a large inventory of parts and accessories.
All of our products have a competitive price, and the quality and confidence offered by being an original replacement When it's time to replace parts contact our parts department, any of our experts will be happy to help you find any part or accessory you need for your Acura.

p >
At Acura you will find all your automotive needs.